Stroud Clinic
Microsuction Ear Wax Removal in Stroud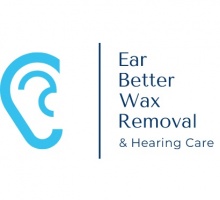 Opening Hours
Weekdays

09:00 AM - 06:00 PM

Saturday

10:00 AM - 01:00 PM

Sunday

Closed
About us
• £55 one or two ears in clinic
• £125 home visit
• Home visits available
Call us today to book your ear wax removal treatment in our Stroud clinic. Home visit appointments can be arranged but are subject to availability.
Ear Better Wax Removal & Hearing Care are your local independent ear specialists, qualified in all aspects of ear wax removal including microsuction and ear syringing.
Our conveniently located clinic in Stroud, carries out safe, comfortable and effective earwax removal treatments.
100% effective, pain-free ear wax removal performed by our experienced audiologists
Excessive ear wax affects 1 in 15 people in the UK. It is part of our body's natural defence system and is good in moderation as it can help to prevent infections of the ear and catch foreign objects but excessive build up can lead to the ear becoming blocked and irritated. Common symptoms of excessive ear wax are pain, itching of the ear, ringing, feeling bunged up and hearing loss. WE CAN HELP! Get your ear wax removed by a professional audiologist today!
To avoid long term damage to the ear, it is recommended that wax removal should not be attempted by yourself. This can compact the wax deeper into the ear canal, potentially causing further hearing loss and pain, whilst also making it more difficult to remove. Avoid self-made ear wax removal methods at all costs!
Get microsuction ear wax removal in Stroud by a professional audiologist today
Find more ear wax removal clinics in Stroud
Professional ear wax removal services in Stroud
COVID-19 notice for Stroud
Please beware that some clinics do not operate at full capacity.
You might be required to wear a face mask at your appointment.
Please do not come to your appointment if :
You have any symptoms of COVID-19
You have to isolate because of travelling
You have been contacted by NHS Test and Trace
To find official information on Covid-19, please visit the Coronavirus (COVID-19) government website.
For latest information NHS Test and Trace, please visit the NHS Test and Trace website.