Derby Sinfin Clinic
Microsuction Ear Wax Removal in Derby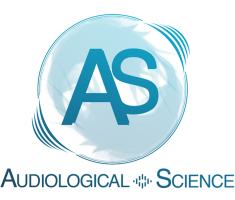 Opening Hours
Weekdays

09:00 AM - 05:00 PM

Weekend

Closed
About us
• One ear £70
• Two ears £85
Your Trusted Ear Wax Removal Experts in Sinfin, Derby
Audiological Science, serving since 2014, is your trusted partner for ear and hearing health needs. Our skilled Audiologists specialise in ear wax removal, conducting thousands of procedures yearly. Feel confident with our experts.
Our clinic is located in Sinfin Lane at Sinfin Health Centre (13minutes drive from Royal Crown Derby).
Our Hearing Clinic Offers:
● Hearing consultations
● Microsuction ear wax removal
● Cutting-edge digital hearing aids
● Evidence-based tinnitus treatments
Parking: Enjoy free parking behind our clinic. Your convenience is our priority.
Contact us today to schedule a consultation at Sinfin Health Centreand experience the difference.
Don't Let Ear Wax Woes Impact Your Hearing in Sinfin, Derby.
Excess ear wax affects 1 in 15 people in the UK and can sometimes be misdiagnosed as hearing loss. Ear wax is a natural protector, but when it buildsup, it can lead to discomfort and hearing issues.
We're Your Trusted Ear Wax Removal Service in Sinfin (Derby)
Ear wax is an integral part of your body's natural defence system. It prevents ear infections and traps foreign particles like dust and debris. Opt for microsuction ear wax removal in Derby today!
What You Should Know: Small amounts of earwax is perfectly normal to maintain a healthy ear canal. However, when a larger build-up occurs, it can lead to ear blockages and reduced hearing. Common symptoms of excessive ear wax include ear pain, itching, ringing, and hearing loss.
The Benefits of Professional Ear Wax Removal in Derby
Attempting wax removal at home can be counterproductive. Often, it pushes the ear wax further into the ear canal, resulting in increased hearing loss and pain.
Ready for Clearer Hearing? Contact us now for professional ear wax removal and protect your ear health.
Specialties
ear-wax-removal
hearing-loss
hearing-tests
hearing-aids
hearing-care-packages
Find more ear wax removal clinics in Derby
Professional ear wax removal services in Derby
COVID-19 notice for Derby
Please beware that some clinics do not operate at full capacity.
You might be required to wear a face mask at your appointment.
Please do not come to your appointment if :
You have any symptoms of COVID-19
You have to isolate because of travelling
You have been contacted by NHS Test and Trace
To find official information on Covid-19, please visit the Coronavirus (COVID-19) government website.
For latest information NHS Test and Trace, please visit the NHS Test and Trace website.