Wakefield Ear Wax Removal
Ear Wax Removal in Wakefield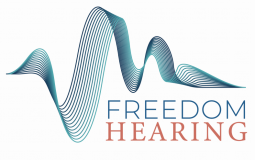 Opening Hours
Weekdays

08:30 AM - 06:00 PM

Weekend

Closed
About us
Quick and safe removal of ear wax by fully qualified audiologists in Wakefield
Our Iveridge Health Club ear wax removal clinic is run by Sonya Shellien, who is a qualified Hearing Aid Audiologist with over 15 years experience.
PRICES START FROM £50
Before deciding on which method of wax removal to use, Sonya will examine the ear and complete a health questionnaire to ensure she can recommend the safest removal method. She will fully explain why this method of wax removal is the best solution for you, to ensure you are happy to go ahead before beginning the treatment.
Early morning and evening appointments available by request
Home visits available by request
Microsuction: Using the Vorotek OScope head worn microscope, binocular vision is achieved which in turn delivers excellent depth perception. This enables our clinicians to safely navigate the narrow ear canal reducing the risk of damage to the ear drum.
Electronic Irrigation: This method is far more safer than the now obsolete 'syringing' method. An electronic irrigator is used to control both the water temperature and pressure ensuring the procedure is both safe and comfortable.
Phone us today to organise a treatment in Wakefield
The excessive production of ear wax causes symptoms in 1 out of every 15 people in the UK and can from time to time be confused with a chronic condition.
The production of ear wax is a natural phenomenon to guard your ears from external harm.
Your reliable ear wax removal service in Wakefield.
Ear wax is part of our body's natural defence system. It helps to prevent infections of the ear and catches foreign objects which may enter the ear such as dust or debris.
Get microsuction ear wax removal in Wakefield today!
Small amounts of ear wax are usually fine and maintain a healthy ear canal; A larger build-up can lead to the ear being blocked, which leads to reduced hearing.
Some common symptoms of excessive ear wax are pain, itching of the ear, ringing and hearing loss.
How Ear Wax Removal in Wakefield can benefit you
To avoid long term damage to the ear, wax removal should not be attempted at home. Usually this leads to pushing the ear wax further into the ear canal, leading to more hearing loss and pain, and making it more difficult to remove. Avoid self-made ear wax removal methods at all costs !
Specialties
ear-wax-removal
ear-noise
hearing-loss
hearing-tests
hearing-aids
hearing-protection
hearing-care-packages
tinnitus
medico-legal-audiometry
medico-legal-reports
Find more ear wax removal clinics in Wakefield
Professional ear wax removal services in Wakefield