Thornton-Cleveleys Clinic
Microsuction Ear Wax Removal in Thornton-Cleveleys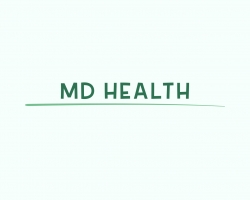 Click here to call
Phone
01253 835125
One ear ~ £45
Both ears ~ £60
Ear Examination ~ £25
Home visit for examination and wax removal in one or both ears ~ £70
Hearing screening ~ FREE
Address
Thornton-Cleveleys FY5 3SY, UK
Opening Hours
Weekdays

09:00 AM - 05:00 PM

Weekend

09:00 AM - 04:00 PM

Sunday

By Appointment
About us
One ear ~ £45
Both ears ~ £60
Ear Examination ~ £25
Home visit for examination and wax removal in one or both ears ~ £70
Hearing screening ~ FREE
Quick and easy ear wax removal appointment in Thornton-Cleveleys
Are you experiencing:
• Hearing loss?
• Blocked ears?
• Sore or itchy ears?
It could be due to wax buildup. Book a hassle-free ear wax removal appointment in Thornton-Cleveleys today. We can offer you an appointment in the same week and often on the same or the following day!
We specialise in Microsuction ear wax removal (High definition video otoscope with suction unit) and Irrigation.
Ear wax removal
We use microsuction, a safe and advanced technology-driven method. A low-pressure suction tube is gently inserted into your ear under the precise guidance of a high-definition video otoscope.
Your appointment typically lasts up to 45 minutes, and afterward, you can continue your day as usual.
If you prefer an alternative method, we also provide irrigation for wax removal.
How to prepare for your ear wax removal appointment in Thornton-Cleveleys
Ahead of your appointment, it is recommended to soften the wax using Olive Oil drops, such as Earol, unless you are certain that you have a perforated eardrum.
We'll provide you with expert advice before you start using any drops, so feel free to ask us any questions you may have.
We hold regular clinics in Poulton-le-Fylde and offering home visiting service. Covering Thornton-Cleveleys, Poulton-le-Fylde, Blackpool, Thornton-Cleveleys, Fleetwood, Lytham-St Annes, Knott End, Pilling, Garstang, Preston, Over Wyre and beyond.
Contact us today to start improving your hearing health!
Ear wax is part of our body's natural defence system. It helps to prevent infections of the ear and catches foreign objects which may enter the ear such as dust or debris.
Get microsuction ear wax removal in Thornton-Cleveleys today!
Small amounts of ear wax are usually fine and maintain a healthy ear canal; A larger build-up can lead to the ear being blocked, which leads to reduced hearing.
Some common symptoms of excessive ear wax are pain, itching of the ear, ringing and hearing loss.
How Ear Wax Removal in Thornton-Cleveleys can benefit you
To avoid long term damage to the ear, wax removal should not be attempted at home. Usually this leads to pushing the ear wax further into the ear canal, leading to more hearing loss and pain, and making it more difficult to remove. Avoid self-made ear wax removal methods at all costs !
Specialties
ear-wax-removal
hearing-tests
Find more ear wax removal clinics in Thornton-Cleveleys
Professional ear wax removal services in Thornton-Cleveleys
COVID-19 notice for Thornton-Cleveleys
Please beware that some clinics do not operate at full capacity.
You might be required to wear a face mask at your appointment.
Please do not come to your appointment if :
You have any symptoms of COVID-19
You have to isolate because of travelling
You have been contacted by NHS Test and Trace
To find official information on Covid-19, please visit the Coronavirus (COVID-19) government website.
For latest information NHS Test and Trace, please visit the NHS Test and Trace website.