Olney Clinic
Ear Wax Removal in Bedford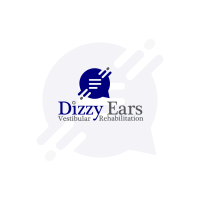 Click here to call
Phone
01908 103 883
• Appointments at our Bedford clinic (MK40 3NF)
• One Ear: £40
• Two Ears: £75
• Home visits : £90 for one ear or £120 for both ears. If no wax, callout fee £50.
Address
4 Goldington Rd, Bedford MK40 3NF, UK
Opening Hours
Thursday

10:00 AM - 03:00 PM

Sunday

10:00 AM - 03:00 PM
About us
Safe earwax removal by ear wax specialists in Olney
Dizzy Ears is run by Mahdiyya Dharas, who is an Audiologist, with more than ten years experience of working on the NHS and Privately. Her speciality lies with hearing loss management as well as vestibular diagnosis and rehabilitation.
Over the last few years Dizzy Ears has expanded to become a one-stop shop to offer various holistic services to care for your hearing and ears. We offer services for hearing and Tinnitus including Ear Wax removal, Tinnitus & Hyperacusis management and Lipreading Classes.
Having ten years experience of working on the NHS and privately we understand how loss of hearing, tinnitus and dizziness can impact on your quality of life.
Evening and out of hours appointments available by request
We offer a professional and discreet service at your home.
We offer two types of ear wax removal, including microsuction and irrigation (syringing) using water. Irrigation (syringing) is more suitable for children or people who may find it difficult to sit still for long periods of time. It is also more suitable for certain types of soft wax that is attached to the ear canal / ear drum and cannot be removed via microsuction.
We also offer specialist services for Dizziness & vertigo (including Tai Chi classes for Dizziness & Vertigo, free Support Groups for people suffering with Dizziness & Vertigo).
Contact us today to organise a consultation in Olney
Too much ear wax disturbs 1 in 15 in the UK and can sometimes be assumed to be a chronic condition.
The excessive build up of ear wax is a normally occurring phenomenon to guard your ears from external harm.
Your reliable ear wax removal service in Olney.
Ear wax is part of our body's natural defence system. It helps to prevent infections of the ear and catches foreign objects which may enter the ear such as dust or debris.
Get microsuction ear wax removal in Bedford today!
Small amounts of ear wax are usually fine and maintain a healthy ear canal; A larger build-up can lead to the ear being blocked, which leads to reduced hearing.
Some common symptoms of excessive ear wax are pain, itching of the ear, ringing and hearing loss.
How Ear Wax Removal in Bedford can benefit you
To avoid long term damage to the ear, wax removal should not be attempted at home. Usually this leads to pushing the ear wax further into the ear canal, leading to more hearing loss and pain, and making it more difficult to remove. Avoid self-made ear wax removal methods at all costs !
Specialties
ear-wax-removal
balance-disorders
ear-noise
hearing-loss
hearing-tests
hearing-aids
hearing-protection
hearing-care-packages
tinnitus
Find more ear wax removal clinics in Bedford
Professional ear wax removal services in Bedford