Harrogate Yorkshire Hearing Clinic
Microsuction Ear Wax Removal in Harrogate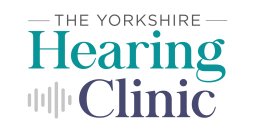 Opening Hours
Weekdays

09:00 AM - 05:00 PM
About us
• £75 (for one or two ears)
• £105 for home visits
Quick and effective removal of ear wax by ear wax specialists in our Harrogate audiology clinic
Since qualifying in 2008, our Clinical Director, Mr Armitage, has amassed a huge amount of experience working in a variety of Audiology settings. Mr Armitage completed his Advanced Aural Care training in microsuction wax removal at Aston University Medical School and is registered with the Health and Care Professions Council (HCPC). In 2020, Mr Armitage's passion for Audiology drove him to develop his vision for a specialist hearing clinic and The Yorkshire Hearing Clinic was founded.
We begin your appointment with a thorough case history and assessment of both ears. It is important we assess the blockage to determine if it is safe to proceed. Should you choose, we can even show you inside your own ears using our wireless video otoscope, which illuminates, magnifies and projects a view of your ear canal onto the computer screen. Once the assessment is complete we will expertly remove any wax using the latest microsuction equipment and techniques to ensure your experience is both safe and completely pain-free.
Mr Armitage offers clinic-based appointments at The Grange Medical Centre, or domiciliary visits, to suit the needs of each individual patient.
Our professional services fee for wax removal in clinic is £75 (for one or two ears) or £105 should you require a home visit.
You can be assured of an exceptional professional service in a clinical environment with a friendly smile. Welcome to The Yorkshire Hearing Clinic, we are here to help.
We also specialise in REMs : Hearing Aid Performance Evaluation
Call us today to book a consultation at our Harrogate clinic
Too much ear wax affects 1 out of every 15 people in the UK and can now and then be inaccurately assumed to be hearing impairment.
The over production of ear wax is a naturally occurring process to guard your ears from the harmful intrusion of dirt and other small objects.
Your reliable ear wax removal service in Harrogate.
Ear wax is part of our body's natural defence system. It helps to prevent infections of the ear and catches foreign objects which may enter the ear such as dust or debris.
Get microsuction ear wax removal in Harrogate today!
Small amounts of ear wax are usually fine and maintain a healthy ear canal; A larger build-up can lead to the ear being blocked, which leads to reduced hearing.
Some common symptoms of excessive ear wax are pain, itching of the ear, ringing and hearing loss.
How Ear Wax Removal in Harrogate can benefit you
To avoid long term damage to the ear, wax removal should not be attempted at home. Usually this leads to pushing the ear wax further into the ear canal, leading to more hearing loss and pain, and making it more difficult to remove. Avoid self-made ear wax removal methods at all costs !
Specialties
ear-wax-removal
ear-noise
hearing-loss
hearing-tests
hearing-aids
hearing-protection
hearing-care-packages
tinnitus
earphones
in-ear-monitors
speech-audiograms-in-quiet-and-noise
Find more ear wax removal clinics in Harrogate
Professional ear wax removal services in Harrogate
COVID-19 notice for Harrogate
Please beware that some clinics do not operate at full capacity.
You might be required to wear a face mask at your appointment.
Please do not come to your appointment if :
You have any symptoms of COVID-19
You have to isolate because of travelling
You have been contacted by NHS Test and Trace
To find official information on Covid-19, please visit the Coronavirus (COVID-19) government website.
For latest information NHS Test and Trace, please visit the NHS Test and Trace website.