Hearology Clinics around Farnham
Ear Wax Removal in Farnham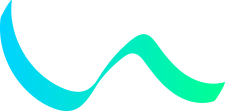 About us
Ear wax removal service in Guildford, Farnborough and Farnham area
Hearology has opened a clinic which will look forward to helping people with ear problems from Farnborough, Farnham and the region.
We offer safe and comfortable ear wax removal using microsuction.
Our newly opened Hearology clinic is open on Tuesdays 0930 to 1330.
Ear wax removal procedures and Hearing Tests are performed by our Senior Audiologist, Michael Field. He has many years of experience and a kind and caring nature. which you will find very supportive if you are in any way nervous about your ear wax removal procedure or the results of your hearing test.
Specialties
ear-wax-removal
ear-infections
ear-noise
hearing-loss
customised-hearing-protection
hearing-tests
hearing-aids
hearing-protection
hearing-care-packages
tinnitus