Hearology Clinics near Walton-on-Thames
Ear Wax Removal in Walton-on-Thames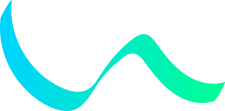 About us
Ear wax removal using microsuction in several locations near Walton-on-Thames
The Hearology clinics around Walton-on-Thames practice microsuction to ensure that you have the safest and most comfortable form of ear wax removal available – much better than the outdated method of syringing that is still used by many ear wax removal practitioners.
Expert practitioner, multiple locations and booking flexibility
Our Senior Audiologist, Michael Field, runs a half-day clinic in four GP Surgeries on a Wednesday and Thursday every week - you do not have to be registered in any of the surgeries to get an appointment.
The Hearology clinics are situated in Egham, Sunbury-on-Thames and two are in Ashford, Middlesex:
Wednesday mornings
Hearology Ashford, Middlesex
Stanwell Road Surgery  
95 Ashford Rd, Stanwell, Ashford TW15 3EA
Wednesday afternoons
Hearology Sunbury-on-Thames
Sunbury Health Centre  
Green St, Sunbury-on-Thames TW16 6RH
Thursday mornings
Hearology Ashford, Middlesex
Studholme Medical Centre  
50 Church Rd, Ashford TW15 2TU
Thursday afternoons
Hearology Egham
The Grove Medical Centre  
Church Rd, Egham TW20 9QN
Free follow up appointments to ensure that all the wax is removed in the safest possible way
The price is £80 for a full consultation, both ears checked and cleaned, and includes free follow up visits, if necessary, to ensure that the wax is fully removed - sometimes it is not possible, nor is it advisable to remove or try to remove all the wax in one go, and your safety and comfort is always our primary concern.
How Ear Wax Removal in Walton-on-Thames can benefit you
Ear wax is part of our body's natural defence system. It helps to prevent infections of the ear and catches foreign objects which may enter the ear such as dust or debris.
Where as smaller amounts of ear wax are usually fine and maintain the ear canals healthy, larger builds can lead to the ear being blocked, thus reducing hearing capabilities.
Some common symptoms of excessive ear wax are pain, itching of the ear, ringing and hearing loss.
Get your ear wax removed by a professional audiologist in Walton-on-Thames today!
To avoid long term damage to the ear, wax removal should not be attempted at home. Usually this leads to pushing the ear wax further into the ear canal, leading to more hearing loss and pain, and making it more difficult to remove. Avoid self made ear wax removal methods at all costs !
Specialties
ear-wax-removal
ear-infections
ear-noise
hearing-loss
hearing-tests
hearing-aids
tinnitus