Hearology Guildford Clinic
Ear Wax Removal in Guildford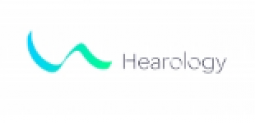 About us
Microsuction ear wax removal service available in Guildford.
The Castle Street Clinic has added Hearology's full range of ear care services, including ear wax removal using microsuction, to its existing services that include homeopathy, acupuncture, massage, beauty therapy and reflexology.
Hearology's Guildford clinic is in a very convenient location, and has the facilities needed to provide a very comfortable environment for your ear wax removal procedure and Audiology services.
The Guildford ear wax clinic allows you to experience ear wax removal using the microsuction procedure, the safest and most comfortable way to remove excessive ear wax.
We also carry out Hearing Tests, advise on hearing aid selection, and fit hearing aids at this location.
Professional ear wax removal using microsuction by a very experienced ear care specialist
All our ear wax removal procedures and Hearing Tests are performed by our Senior Audiologist, Michael Field, who has many years of experience and whose kind and caring nature you will find very supportive if you are in any way nervous about your ear wax removal procedure or the results of your hearing test.
Very convenient location
If you want to experience a high quality ear wax removal service, you will find Hearology's Guildford Clinic on Castle Street. The ear cleaning process we use is fast and painless.
The Castle Street clinic is very close to Guildford High Street, and you can easily park int he Castle Car Park, 5 minutes walk way, in Sydenham Road, GU1 3RX.
The Clinic is a 10-minute walk from Guildford Station, and very close to the Bus Station.
How Ear Wax Removal in Guildford can benefit you
Ear wax is part of our body's natural defence system. It helps to prevent infections of the ear and catches foreign objects which may enter the ear such as dust or debris.
Where as smaller amounts of ear wax are usually fine and maintain the ear canals healthy, larger builds can lead to the ear being blocked, thus reducing hearing capabilities.
Some common symptoms of excessive ear wax are pain, itching of the ear, ringing and hearing loss.
Get your ear wax removed by a professional audiologist in Guildford today!
To avoid long term damage to the ear, wax removal should not be attempted at home. Usually this leads to pushing the ear wax further into the ear canal, leading to more hearing loss and pain, and making it more difficult to remove. Avoid self made ear wax removal methods at all costs !
Specialties
ear-wax-removal
balance-disorders
ear-noise
hearing-loss
hearing-tests
hearing-aids
hearing-protection
tinnitus