Waltham Abbey Clinic
Ear Wax Removal in Waltham Abbey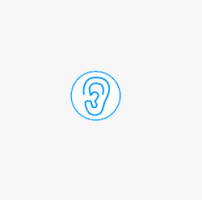 About us
Safe removal of ear wax by fully trained specialists conducted in our Waltham Abbey ear care clinic
Our Waltham Abbey clinic provides comfortable removal of ear wax in a clean and comfortable environment.
Are your ears itching? By booking our Waltham Abbey clinic you will receive pain-free treatment.
Contact us when convenient to organise a treatment at our Waltham Abbey clinic
Excessive ear wax affects 1 out of every 15 people in the UK and can some of the time be confused with hearing loss.
The accumulation of ear wax is a normal process to guard your ears from infection, instrusion and dirt.
Your reliable ear wax removal service in Waltham Abbey.
Specialties
ear-wax-removal
ear-infections
balance-disorders
hearing-loss
hearing-tests
hearing-aids
hearing-protection
hearing-care-packages
tinnitus
speech-audiograms-in-quiet-and-noise