Shrewsbury Clinic
Ear Wax Removal in Shrewsbury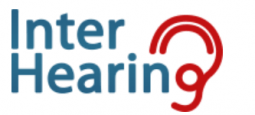 About us
Quick and comfortable removal of ear wax by ear care experts available in our Shrewsbury audiology clinic
Interhearing is an independent, family run business and as such offer an honest and unconstrained service, providing you with the best choice of products for your specific needs.
Our ear wax removal clinic in Shrewsbury provides pain-free and safe earwax removal in a caring environment. Are your ears itching? By booking an appointment in our Shrewsbury audiology clinic you will receive effective treatment.
Experience – We have successfully fitted over 5000 hearing aids and performed even more hearing tests.
Qualified – We are qualified to a significantly higher standard than most other hearing aid dispensers. John Beharrell your local Interhearing Audiolgist has a degree in Audiology and Masters degree in Audiology Rehabilitation
Service – We offer a second to none service in your own home or at one of our local clinics, guaranteeing all customers a fast and personalised service from our friendly and experienced team.
Call us as soon as you can to organise a consultation at our Shrewsbury clinic
The excessive production of ear wax causes discomfort for 1 in 15 in the UK and can sometimes be confused with a loss of hearing.
The over accumulation of ear wax is a naturally occurring process to protect your ears from the harmful intrusion of dirt and other small objects.
Specialties:
Hearing Aids
Tinnitus
ENT Diagnostics
Hearing Protection
Hearing Tests
Your reliable ear wax removal service in Shrewsbury.
Specialties
ear-wax-removal
ear-infections
balance-disorders
ear-noise
hearing-loss
hearing-tests
hearing-aids
hearing-protection
hearing-care-packages
in-ear-monitors
speech-audiograms-in-quiet-and-noise